About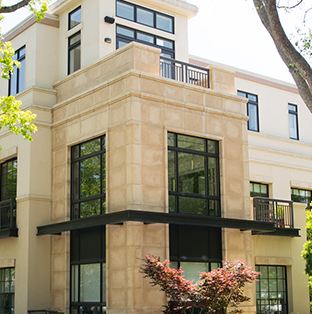 Discovery Approach
We cultivate a discovery mindset at Citi that is essential for unlocking bold new sources of growth and value for our customers. We relentlessly seek fresh ideas by bringing outside perspectives into Citi with an active exploration of the startup landscape, strategic investments and partnerships, regardless of lifecycle stage.
We embrace disruption and collaborate with internal and external partners to drive innovation throughout Citi. Dedicated to fostering a dialogue – one that is open to new approaches, encourages curiosity and activates a willingness to test and iterate – we are forging an ambitious future for Citi by asking the question, "What if?"
A Strong Legacy
Citi's commitment to innovation is in our DNA and aligns with our core strengths of global scale, access to deep data insights and longstanding customer relationships. Citi Ventures envisions a new future of financial services built upon the foundation and expertise of more than 200 years of service. Citi's longstanding mission is to foster progress and help our clients achieve their ambitions. From funding the Trans-Atlantic Cable and the Panama Canal to pioneering the ATM and rewards programs, Citi has been integral to defining moments in history and the financial services industry.
As the world's leading global bank, Citi serves 200 million customer accounts in 160 countries and 1,000 cities, facilitating an average of $3 trillion in daily business and institutional transactions. Citi Ventures is building upon this scale with innovative new technologies, businesses and partners to design the future of financial services.
Timeline
May 2017

- Launch of Citi Connect® for Blockchain integrated with Nasdaq Linq, leveraging Citi Ventures portfolio company Chain

- Citi Ventures and IDEO CoLab launch Mosaic Digital Identity Lab

February 2017

Citi Ventures launches Citi University Partnerships in Discovery program

January 2017

- Citi names new Head of Citi Ventures and Citi's second Chief Innovation Officer, Vanessa Colella

- Citi Ventures joins Cisco CHILL to explore digital supply chains

August 2016

- Walmart announces its acquisition of Citi Ventures portfolio company Jet.com

- Citi Ventures makes its 40th investment

January 2016

Citi Ventures and IDEO CoLab begin work in distributed digital identity

August 2015

Citi Ventures makes its 30th investment

May 2015

Citi Ventures joins IDEO Co-Lab as founding member with Nasdaq, Fidelity and Harvard

December 2014

Partnership with Plug and Play is announced to launch global FinTech accelerator with locations in U.S., Germany, Singapore, Brazil and Spain

January 2014

Citi Ventures makes its 20th investment

December 2013

Internal Acceleration Fund is established

November 2013

Citi's first FinTech accelerator is launched in Tel Aviv

July 2013

Citi Ventures establishes the Global Lab Network

October 2012

Silver Tail is first portfolio company exit (acquired by EMC)

April 2012

Citi Ventures makes its tenth investment

March 2012

First portfolio company commercialization with Silver Tail

January 2012

First pilot product from investment portfolio is tested

July 2010

Citi Ventures makes its first venture investment

January 2010

Citi Ventures is founded in Palo Alto by Citi's first Chief Innovation Officer, Debby Hopkins