Accelerate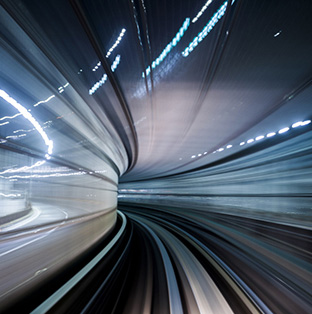 Citi Innovation Labs
Citi has a global network of labs that drive innovation throughout our businesses. Strategically located around the world, including the U.S., Mexico, Ireland, Israel, and Singapore, Citi Innovation Labs pioneer the exploration of disruptive trends and technologies to build the capabilities for future Citi solutions. Citi Ventures' Global Lab Network promotes rapid research, experimentation and protyping of next-generation solutions that will deliver value to our customers and clients. Proof-of-concepts and pilots range test and learn in a range of emerging technologies, including blockchain and cryptocurrencies, biometric authentication, the Internet of Things, artificial intelligence, etc.
Citi Ventures also supports proof-of-concept tests for startups, both within and outside of our Venture Investing portfolio, many of which involve partners' solutions that, if successfully validated, progress to in-market pilots and ultimately commercialization.
Strategic Partnership & Open Innovation
Strategic partners enhance our innovation reach and agility, and Citi Ventures drives an open ecosystem with startups, corporates, academics, governments, accelerators and thought leaders. We partner with leading universities in explorations and challenges that drive rapid prototyping, and engage students in hackathons and other innovation challenges to source new ideas and new talent. Our external partnership ecosystem and API and other tools enable us to bring the outside in, more rapidly explore disruptive technologies, and deliver breakthrough solutions and experiences for our customers and clients.
Futures Research
The business and technology environment in which we operate is evolving at unprecedented pace. At Citi Ventures, we focus our research efforts on emerging technologies and disruptive consumer and business trends that have the ability to materially impact our future operating landscape. We research innovative capabilities that have the potential to significantly shape future business models – such Bots and Machine Agents, or IoT and Machine Economies – and we engage business partners across the enterprise in the insights and learnings generated from primary research and co-research sprints with external strategic partner. We believe work to discover new use cases and interaction models that ultimately create next-generation experiences for Citi's customers.
Accelerator Programs
Accelerator programs have proven to be an important way for Citi to support and participate in the startup ecosystem. Citi was one of the first banks to launch a FinTech accelerator in 2013, and our Tel Aviv-based program has since supported six classes -- with over 55 startups graduating from the four-month program. In 2015 we experimented with a partnership with Plug and Play to expand our FinTech accelerator efforts across the U.S., EMEA, LATAM and APAC, and we continue to seek new ways to seed and grow new ventures that have the potential to contribute to the future of financial services on a global scale.