Accelerate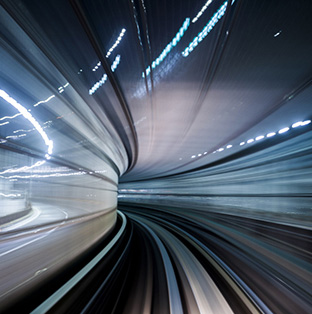 D10XSM
Grounded in principles of venture capital and the Lean Startup methodology, D10XSM is one of the ways Citi is approaching innovation. Powered by Citi Ventures, this internal growth model provides Citi employees with the opportunity to identify, test, and validate new solutions that are at least ten times better for our clients. Through a rigorous process that is embedded in Citi's businesses, D10X pushes employees to embrace fast, productive failure in order to accelerate learning and bring much more certainty to decision-making on where resources should, and should not, be invested. Employees serving as startup founders have access to the expertise of Citi's businesses and global innovation labs and are actively coached to pursue disruptive ideas rooted in client needs. Through low-dollar investments at specific seed phases, employees test and learn, pitching their ideas along the way, and ultimately succeed or fail in a fast, safe, secure and cost-effective way.
In 2017 Citi announced the first D10X startup, CitiConnect® for Blockchain, in partnership with Citi client Nasdaq and Chain, a Citi Ventures portfolio company. We also announced the successful pilot of ProxymitySM, a platform that has the potential to disrupt the proxy voting process by directly connecting and authenticating issuers with investors while making shareholder voting more efficient, accurate and transparent.
Innovation Network & Emerging Technologies
Mainstream adoption of new technologies underpins much of the disruption we see in the world today. The pace of change driven by emerging technology is only gaining speed. The impact on business, products and clients is expanding with no end in sight. Our ability to understand emerging technology and explore its business impact is core and never ending. With our Citi colleagues and partners, we explore what may be possible with technology that is early in the hype cycle. We monitor a range of next-gen technologies and dive deep in select areas with the most potential to disrupt our business. By leveraging our ties to and work in the innovation ecosystem, we learn and experiment with an eye to the future.
Ventures Studio
The Ventures Studio focuses on multi-party solutions that drive economic vitality for people, businesses, and cities. We believe that broad-based growth requires like-minded partners to come together and proactively address some of the biggest challenges impacting economic vitality today. How will people adapt to the rapidly changing nature of work? How can entrepreneurship become a nationwide engine of job growth? How will cities of all sizes build the capacity to attract new talent, resources, and capital? We are devoted to understanding these issues and together with key partners, designing practical, value added solutions.
Accelerator Programs
Accelerator programs have proven to be an important way for Citi to support and participate in the startup ecosystem. Citi was one of the first banks to launch a FinTech accelerator in 2013, and our Tel Aviv-based program has since supported seven classes with 68 startups graduating from the four-month program, raising over $350 million. In 2015 we experimented with a partnership with Plug and Play to expand our FinTech accelerator efforts across the U.S., EMEA, LATAM and APAC, and we continue to seek new ways to seed and grow new ventures that have the potential to contribute to the future of financial services on a global scale.